Writing a scholarship essay can be intimidating. The competition is fierce and the stakes are high, so students are bound to feel the pressure. It may be helpful, therefore, to look at essays that were successful. What did those students do to impress the committee? These scholarship essay examples will give you a better idea of how to make an application shine! 
Tips for Writing a Scholarship Essay
We've put together a whole guide for how to write a scholarship essay, so if you haven't read it already, definitely give it a look! In addition, here are some quick tips to help students get started. 
Carefully read the rules
The last thing you need is to be disqualified from winning a scholarship because you didn't do the right thing. 
Start early
Don't wait until the last minute to start researching and applying for scholarships. Give yourself plenty of time to work through the process. 
Get to know the provider
Think of the scholarship provider as your target audience. You want to tailor your essay to impress them, so do your research. What kinds of candidates are they looking for? What causes do they support? Dig deep for the information you need!
Brainstorm
Think about who you are, what you want to say, and how to appeal to the scholarship committee. Write everything down and then choose the best ideas. 
Stand out
The scholarship committee will be reviewing many applications. How can you make yours unforgettable? Highlight your strongest assets, share hard lessons if they showcase your growth as a person and/or student, and be honest. Never lie in a scholarship essay!
Be professional
Consider this the most important academic paper you've ever written. Don't use slang or casual language. Submit a properly formatted essay that's been well-edited and proofread by multiple people.
One last tip
Don't reuse scholarship essays! Yes, it's time-consuming, but students need to put the same effort into every application. Use the same process and it will get faster and easier every time!
Scholarship Essay Examples
Award Amount: $5,000
Essay prompt: Why do you want to go to college? Why is it important to you?
Why it was successful: The  beauty of this essay is that it's well-organized and simple. Nicole Kuznetsov chose to outline her story by using chronology and provided a clean, concise story following a linear path.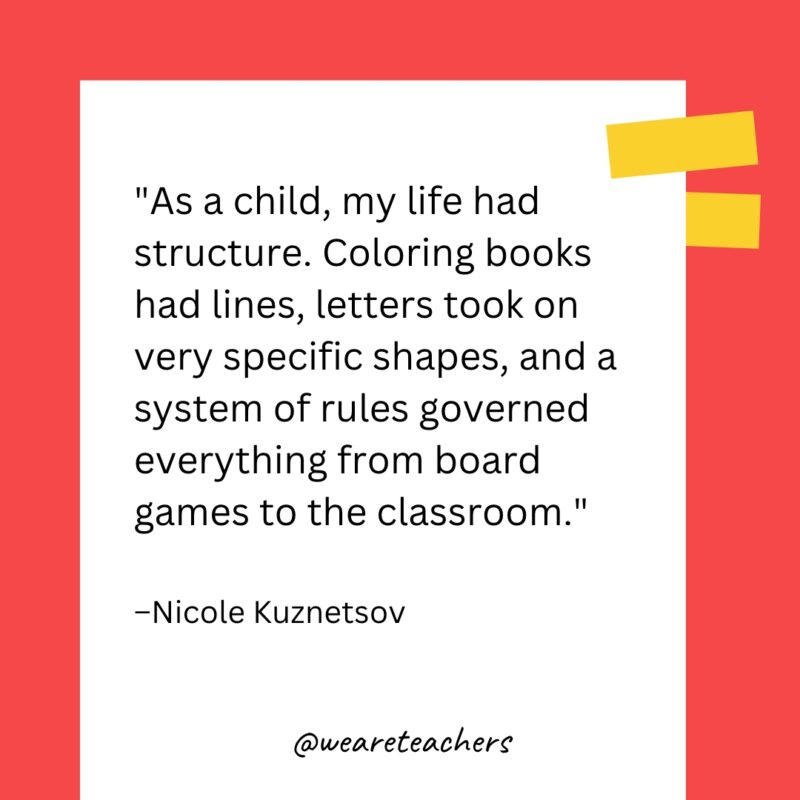 Award Amount: $1,000
Why it was successful: Christine Fung masterfully shared how her upbringing instilled strong values, a love for education, and a passion for medicine.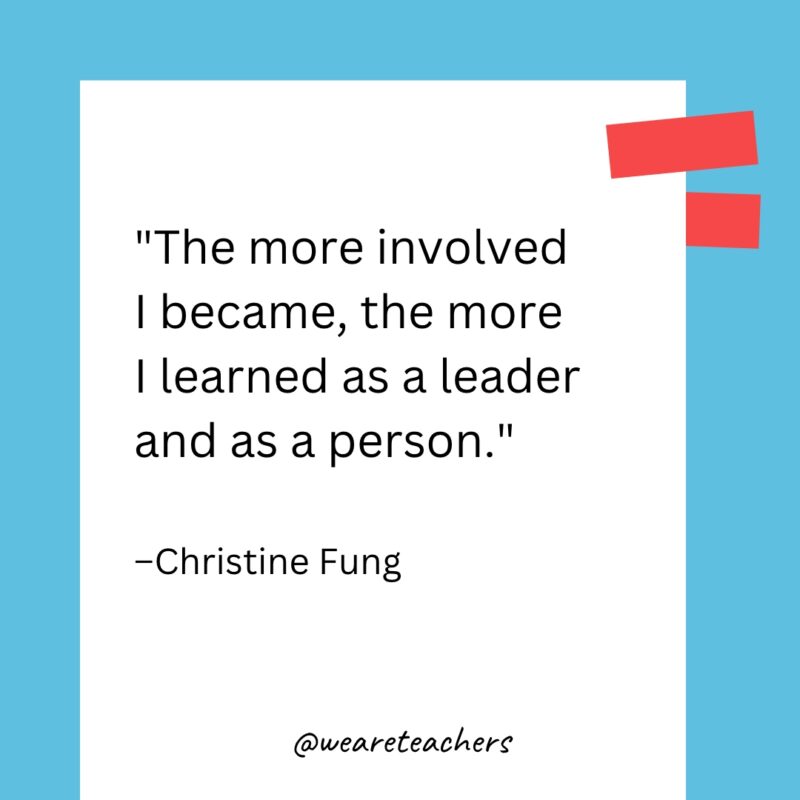 Award Amount: $10,000
Essay prompt: Discuss an accomplishment, event, or realization that sparked a period of personal growth and a new understanding of yourself or others.
Why it was successful: Gabby DeMott shared her experiences with personal growth and overcoming fears in Germany. She also appealed to the very human feeling of wanting to belong in a way that was inspiring.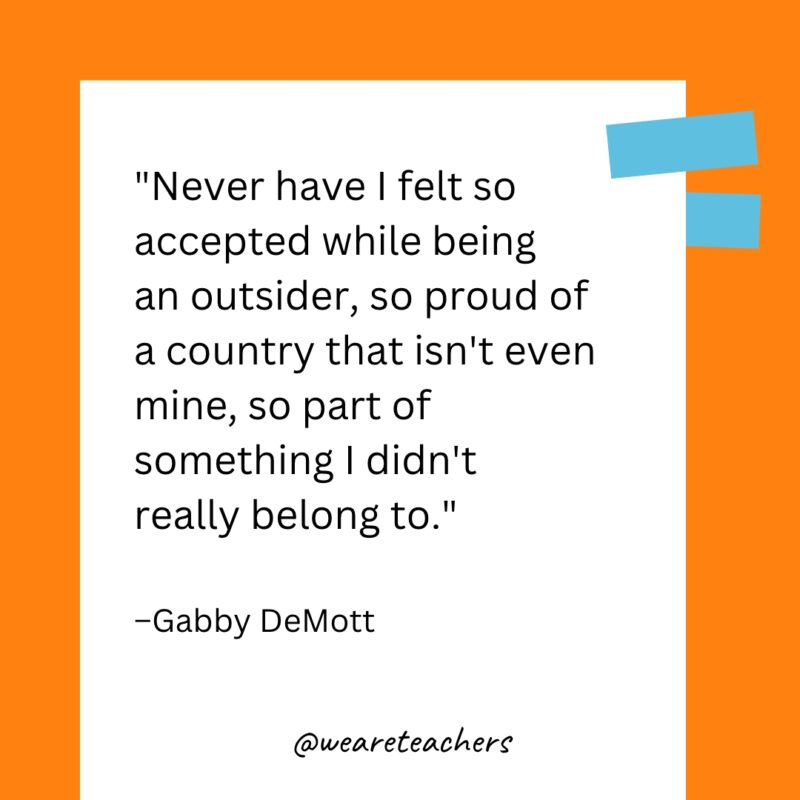 Award Amount: $15,000
Essay prompt: How has the death of a parent or guardian impacted your life financially and emotionally? Be sure to describe how the loss of your parent/guardian impacted your college plans, and explain how the lack of adequate (or any) life insurance coverage has impacted your family's financial situation.
Why it was successful: Emily Trader fully addressed the prompt in honest, beautiful detail. She knew her audience and tailored her essay to appeal to them while telling her compelling story.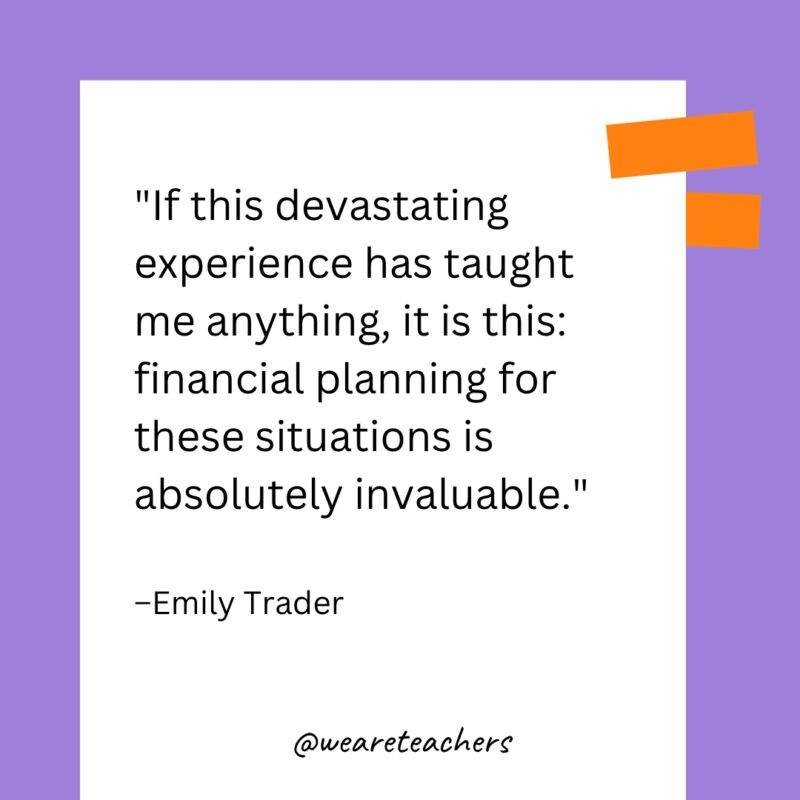 Essay prompt: Please explain how your experience volunteering and participating in community service has shaped your perspective on humanity. Elaborate on how these experiences have influenced your future ambitions and career choice.
Why it was successful: Isabella Mendez-Figueroa shared an empowering story about her parents overcoming financial adversity so that she and her sister could be the first in their family to go to college.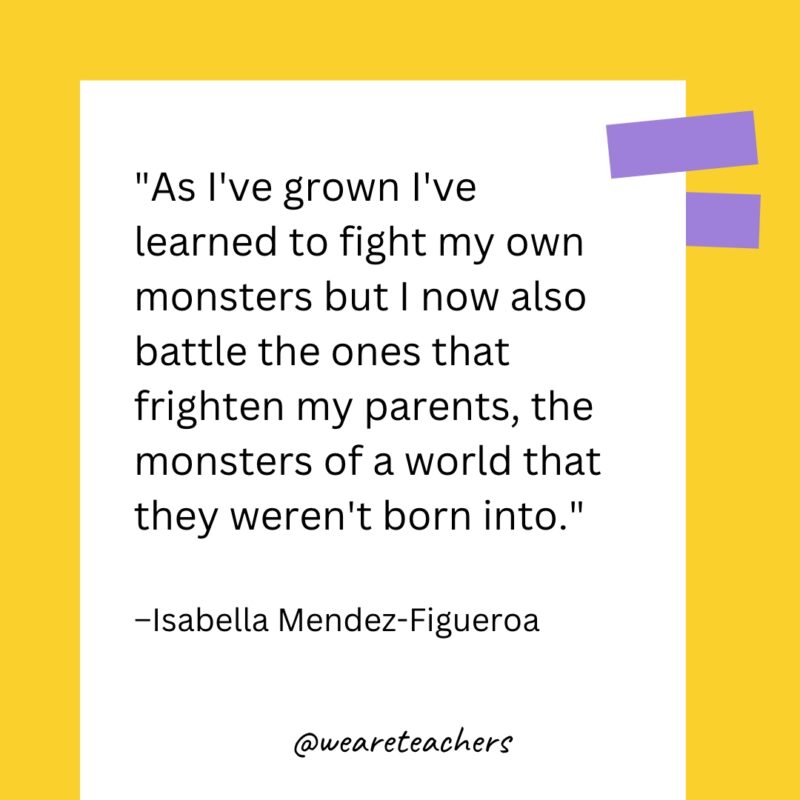 Essay prompt: Who is (or what makes) a good doctor?
Why it was successful: Joseph Lee offered a captivating, personal story that was essentially a list of things that make someone a good doctor without it feeling boring or calculated.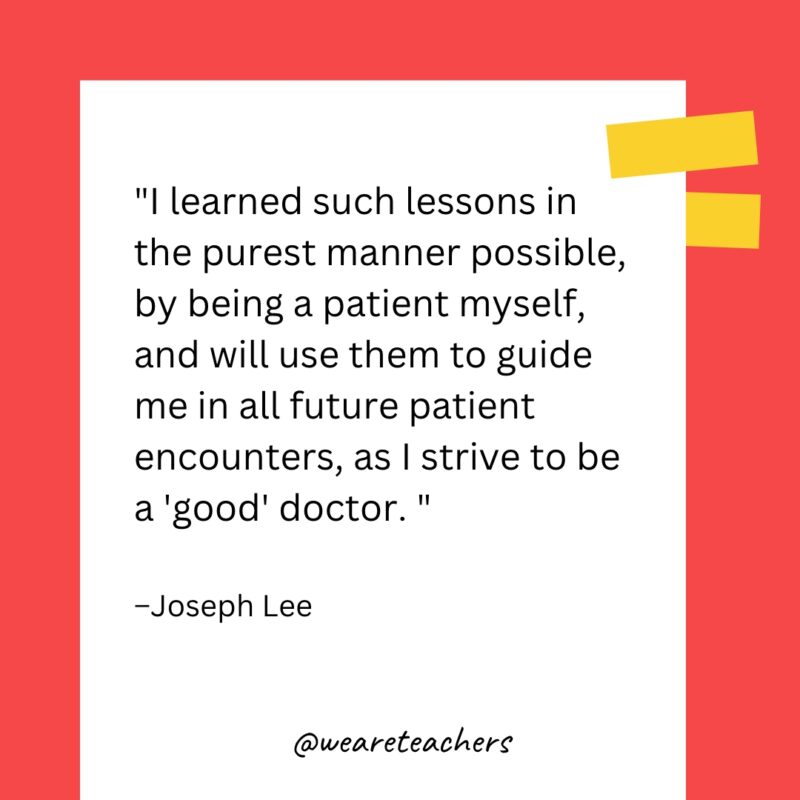 Award amount: $39,500 
Essay prompt: Explain something that made a big impact in your life.
Why it was successful: Ana discussed how early experiences with learning difficult things has contributed to her passion for teaching and supporting students. 
Award amount: $7,500
Essay prompt: The Fund for Education Abroad is committed to diversifying education abroad by providing funding to students who are typically under-represented in study abroad. Please describe how you and/or your plans for study abroad could be viewed as under-represented.
Why it was successful: Steven Fisher's powerful essay  connected his realizations about his own sexual identity with embracing the beautiful diversity found all around the world.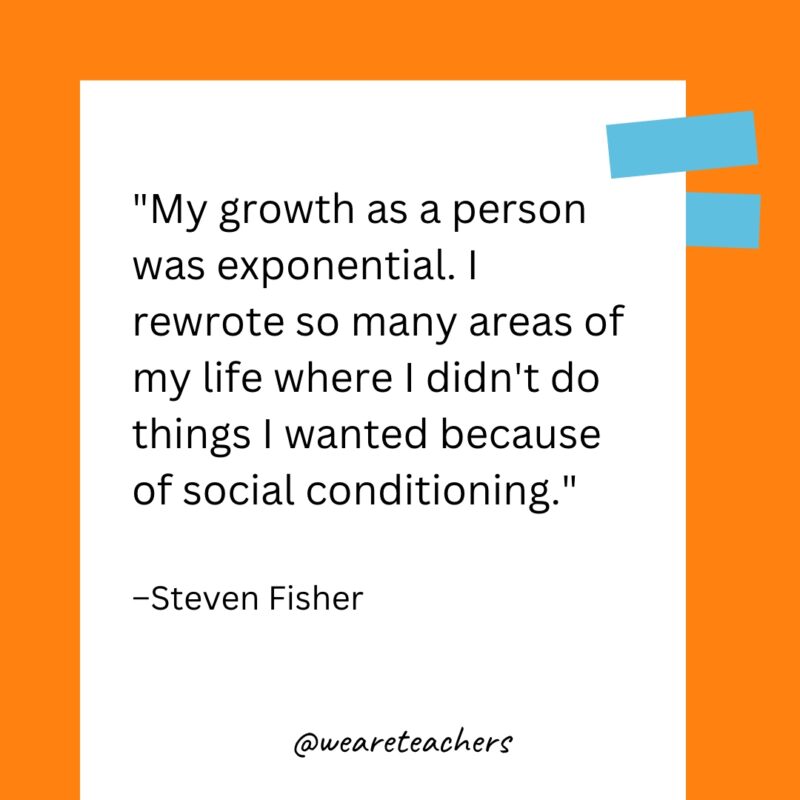 Essay prompt: Write about your hopes for the future of women and girls worldwide.
Why it was successful: Rosaisha Ozoria focused on a very specific topic, financial literacy for Hispanic women, and emphasized its importance and relevance to her own life.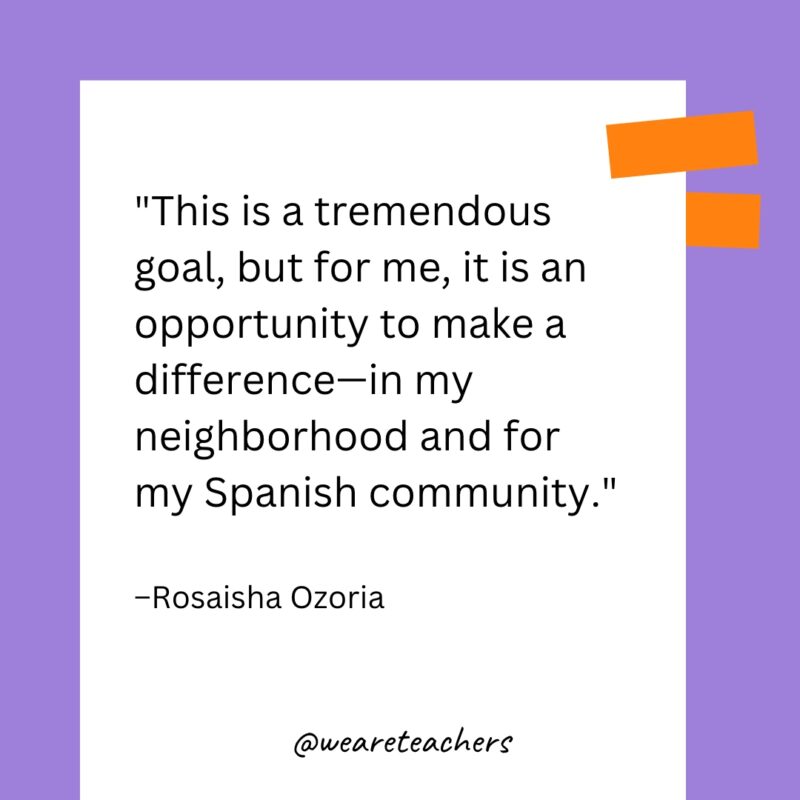 Award amount: $3,500
Essay prompt: Education is the most powerful weapon which you can use to change the world." —Nelson Mandela Describe a change you would like to make in the world. Tell us about how you would plan to make that change, and what obstacles you might encounter along the way.
Why it was successful: Famyrah Lafortune starts with a strong statement about ending racial inequality and then details the steps she'll take to make it happen.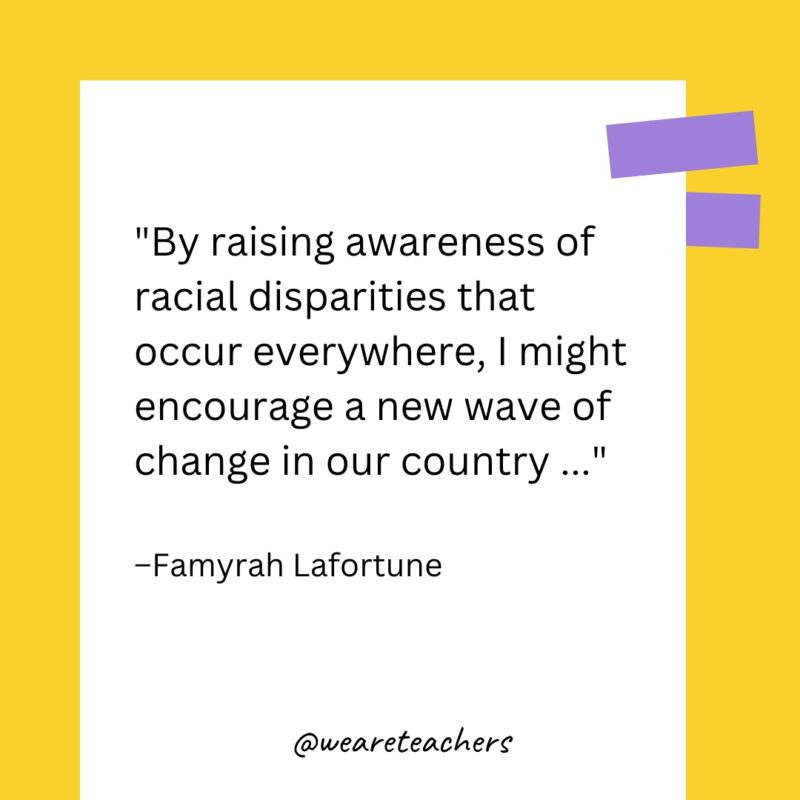 Do you have any great scholarship essay examples? Share them below!
Plus, check out these 10 Strong Scholarship Recommendation Letter Examples.
Want more suggestions? Be sure to subscribe to our newsletters.